Engine Oil, Lubricant and Synthetic Oil Supplier in Malaysia
Add Oil (M) Sdn Bhd was incorporated in 1986 as a 100% Malaysian-owned manufacturer, wholesaler and supplier of innovative lubricants and other specialty products for automobiles and industries. Our experience in being a lubricant supplier over the years means we understand the importance of reliable and consistent services.
Add Oil's signature brand HIPRO was created in 1991 with the customer in mind. Using state-of-the-art research and development, Add Oil's experts challenged themselves to design competitively priced lubricants that deliver consistent superior performance.
Our HIPRO engine oil meets ACEA, JASO, API, and ILSAC service categories as well as other related viscosity standards. We, as HIPRO's synthetic engine oil supplier, also ensure that the base oils used in the formulations are high quality and based on the latest petrochemical technology.
In addition, the company business and production processes have also been awarded QMS ISO 9001 certification, a testament to the company's on-going strives for excellence.
The competitive prices, reliable performance and high quality of our products have won us an impressive clientele base, both locally and internationally, making us the leading lubricant, synthetic, and engine oil supplier. The company is also focused on overseas markets and has a strong sales network in Asia Pacific.
In Malaysia, we currently supply a wide range of products to OEM brands. We have also done contractual supply to the Malaysia Government Sector. All our products and services come with a solid reputation built on years of experience, expertise and customer focus.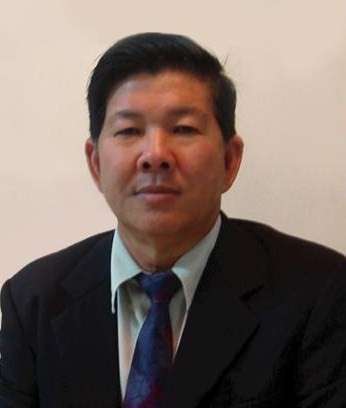 ADDOIL, as its name implies, like a continuous upward force, there is always a formidable strength that keeps us moving forward despite all obstacles.
ADDOIL was founded in 1986, an era of economic recession. In order to improve productivity, the late Mr. Poh Bak Choong, the founder of the company kept challenging himself in pursuing bold, new innovations and learning opportunities.
"I can do what others can't!" He believed this was his reason for being. With indomitable spirit, he strived to excel in every aspect of the business from the manufacturing process, mechanical design, product printing and quality management to marketing strategy.
Over 30 years of development, we went through some hardship. Be it shortages of financial and technique, lack of consumer awareness or competition from both domestic and global market, we still firmly hold our ground and embrace our core beliefs – good intention, integrity & responsibility in every step of the way.
In today's profit-oriented world, the true value of quality and the pursuit of professional knowledge are unseen elements for consumers. ADDOIL believes that public knowledge is the key to achieve constant growth in this field. As such, we deemed quality as important as life, while education and research as the driving force toward sustainable development.
Through a virtuous business cycle, we strive to overturn consumer's inherent perception, not only ensuring consumers are buying the right product for their needs, but also having a better understanding of the importance of lubricants to maximize the longevity of vehicles.
There is a saying in Chinese Pharmaceutical industry that goes: "Though the medicine-making process is unknown, God knows the intents of our hearts."
This was the words that best fit the late Mr. Poh's business philosophy. Throughout the years, we adhere to the principles of genuine –something that is authentic, high quality standard and meticulously crafted by hearts.
We believe that "Integrity" is the pillar of brand value, while "communication" is the best way to express our passion and build strong relationships. A great brand positioning is established only when we are able to resonate intensively with consumers.
Our unshakeable faith for 3 decades has led us to where we are today- an established brand image, which is currently well regarded by domestic and overseas clientele. Public access to knowledge of lubricant industry, like technical performance and market value of lubricants, still remains a daunting challenge for this high-tech sector.
Despite all, ADDOIL team is committed to fulfilling our founder's vision and beliefs; abiding by core values of an ethical business. We will continue to devote our best efforts to elevate our services to greater heights and to reach every corner of the earth.
Our Timeline
Founder Mr Poh Bak Choong established Add Oil (M) Sdn Bhd in Malaysia on December 24, 1986
HIPRO brand created and registered under the Malaysian Trade Marks Act 1976 on December 6, 1991.
HI-PRO Marketing (M) Sdn Bhd established on March 3, 1999 and responsible for local sales of HIPRO Brand lubricants.
HI-PRO Link (M) Sdn Bhd established on November 27, 2002 and responsible for oversea sales.
Started export business, first exporting country was China.
HIPRO brand licensed under American Petroleum Institute (API) from June 13, 2005 as number fifth brand in Malaysia being licensed.
Supplied marine diesel engine oil to Tentera Laut Diraja Malaysia (TLDM) at Lumut, Perak.
Awarded ISO 9001 recognition, the manufacturing process controlled under ISO 9001 quality management system
Move to new factory/office at Serendah
Supplying lubricants products to Asia Pacific market, 10 countries and still counting.
Our Philosophy
Our philosophy inspires us to achieve excellence
Delivery of state-of-the-art value added products and services for our customers.

Provide an environment conducive for self-improvement and career advancement for our employees.

Establish and develop an enduring and mutually beneficial relationship with our business partners.

Contribute toward achieving care of the environment and general well-being of our community.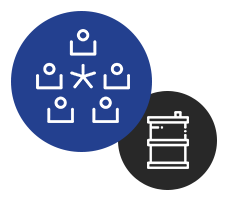 Our Vision
Our vision motivates us, setting the standards for us to exceed our performance targets
Lubricating the world to be a smoother and an energy-efficient mechanism, safer and friendly living.
Our Mission
Our mission motivates us, setting the standards for us to exceed our performance targets
To strive for total customer satisfaction by delivering premium quality lubricants and excellent service to all international automotive and industrial customers.
Our Strategy
Our strategy gives us the edge to be the best of the best
Flexible and responsive manufacturing.
Effective teamwork.
Constantly learning to master latest petrochemical technology.